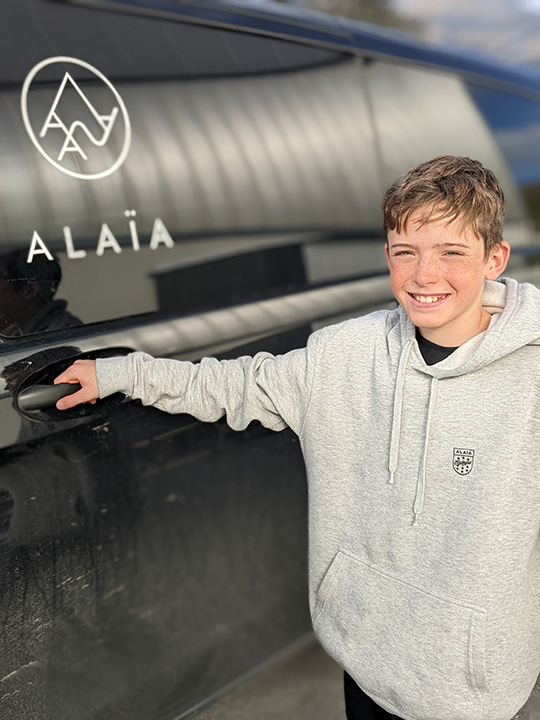 Robin Matzinger
Robin, this is the eighth (!) time you've taken part in an Alaïa camp; what motivates you to come back every time?
"Every year there are new programmes, I like the variety of the camps. You learn a lot and improve very quickly during these weeks."
You have participated in action, mountain and surf camps so far, what special memories do you take away from them?
"The friends you make at the camps."
And what was your absolute highlight of the camps that you will remember for a long time?
"I think it was this week when I did a downhill run for the first time."
Would you recommend your friends who have never been to an Alaïa camp to come along?
"Yes, of course, and I have done it many times!
« News